I provide custom calligraphy work for a variety of clients- weddings, businesses, custom gifts, and more.
Prices depend entirely on the scope of the project, therefore cannot be listed here on the website. If you're interested in working with me, hit the button bellow and get in touch. I'd love to chat.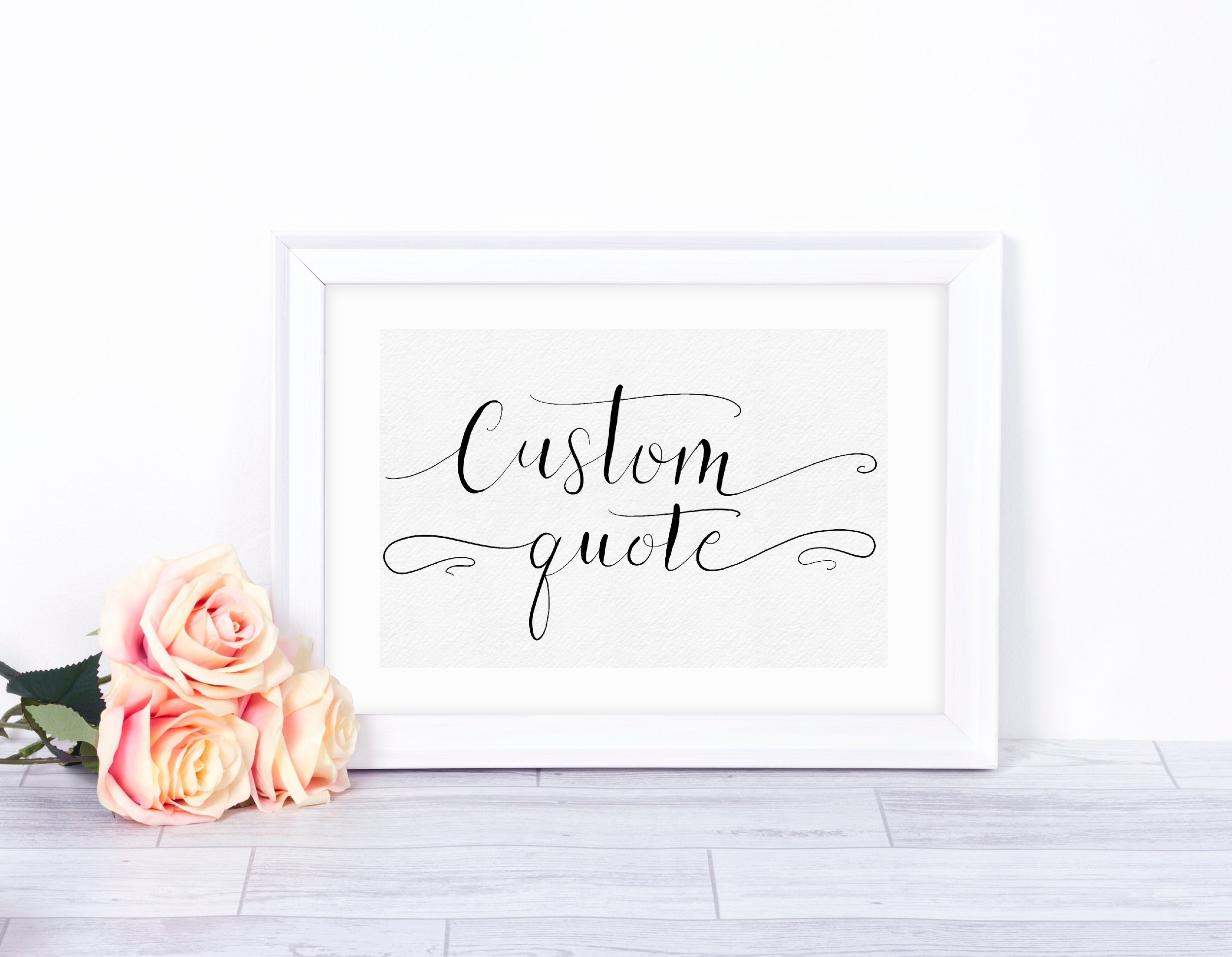 Do you have an inspirational quote you love and would like to have it framed? I can do that for you. I can customize the quote completely - from color of background and letters, to size and materials, including watercolor lettering, glitter, and foil.
I offer a variety of custom calligraphy and personalization services
. Wedding Calligraphy (invitations, envelope calligraphy, placecards, etc.)
. Signage Calligraphy & Lettering(chalkboards, mirrors, windows, storefront signs, etc.)
. Custom Giftware (mugs, prints, greeting cards, journals, swag bags, etc.)
. Custom Artwork & Graphics (commissioned original art, clipart, vectors, logos, branding, etc.)
Click on the images below to see examples of custom work